India is the first country where I started riding a bicycle in a decent way (more or less). It might sound strange since this country doesn't have a proper bicycle infrastructure. You need to really follow the road for the next crazy driver appearing out of nowhere. Nevertheless, some places are so picturesque that it is a real pleasure to explore them by cycle.
Though I've done only day trips on a bicycle in several Indian towns, I've made overall roughly 150 km. No judgment comments, I'm still learning. In this post, I'd like to tell you more about a few scenic bicycle routes in the country. I've met several people who were exploring India by road, thus this topic raised a special interest for me. I hope one day I will go to the next level in cycling and will be able to drive a bicycle for longer distances myself.
Read also: Mahabaleshwar by bicycle
Lately, bicycle tourism has picked up in India. A lot of amazing bicycle routes have become famous. Due to diverse climate from the Himalayas till the Kanyakumari in the South, the biking routes are available all round the year. A lot of startups have also come up offering a variety of bicycle tours across the country, providing standardization in terms of safety, food and lodging. Below are some interesting routes to explore across India.
Manali to Leh
It is one of the most scenic and popular mountain biking routes in India. It is a ride of around 500 kilometers, which stretches to over 12 days of cycling through the mountains. Paddling through high mountain passes and riding bicycles on the second highest motorable road of the world, this tour certainly gives a lot of picturesque sights. It should be quite obvious that it will be also a challenging tour with lesser oxygen at higher altitudes and chilly mornings & evenings. But it still ranks as one of the best biking routes in the world.
Manali to Spiti Valley
Over 10 days of bike riding in the Himalayas from Manali can lead you to the highest village in the world – Kibber village. Monasteries, temples and the culture in Kibber village make you feel as welcomed as if  you are in the native place. The natural landscape, wildlife and hospitality of people there can be cherished for a long time after taking this ride.
Sikkim Routes
Sikkim, a small state in eastern India, tucked between Nepal on one side and Bhutan on the other, has several beautiful biking routes to offer. The famous Old Silk Route or the route from Gangtok to Nathu La Pass, Sikkim has plenty to offer. They are all equally awesome. The gorgeous Tsomgo Lake will be breathtaking along with the beautiful & smooth roads.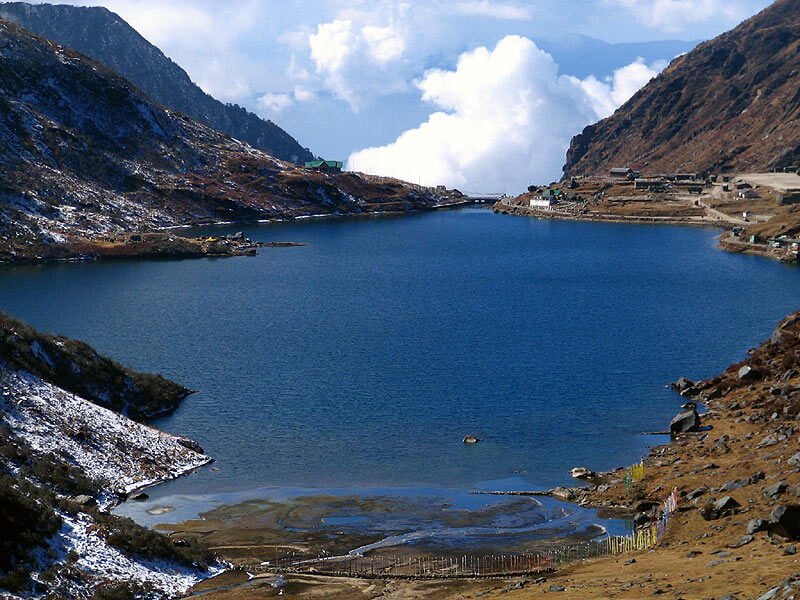 Rajasthan Routes 
Rajasthan offers many short and long cycling tours with a unique mix of options to choose from. Culture enthusiasts can choose routes, including a ride through the forts in Jaipur, Jodhpur, Udaipur etc. Nature enthusiasts can choose routes which go through Ranthambore National Park (a tiger reserve) or Keoladeo Ghana National Park (a famous sanctuary for birds). Whichever tour you may choose, you will be greeted with Rajasthani culture and world famous spicy food of this part of the world.
Mangalore to Goa
This is one of the dream roads to ride a bike. On one side of the road there is Maravanthe Beach and on the other side Suparnika river. It is almost riding on a well laid road in between the water. Anyone will understand if you would like to stop here for an hour or so and embrace this natural beauty.
Chennai to Pondicherry
This is another rare smooth road in India for riding our bikes. It is renowned for its scenic sights. There is a sea (Bay of Bengal) on one side of the road, and many beautiful sights come by while passing through Kovalam Beach and Mahabalipuram.
Nilgiris of South India
Nilgiri bike tour takes a rider through many lakes, hills, and tea estates. It is one of the lushest green parts of India. It takes you through three different states – Karnataka, Tamil Nadu and Kerala. For nature enthusiasts, there is Bandipur Tiger Reserve to ride through. For culture enthusiasts, there is clean and heritage rich Mysore.
There are many other bicycle routes which you can enjoy in India like Delhi morning tours on a bicycle, or bicycle tours through North-East India. Any biking trip will surely give you a different insight of the country.
If you would like to take any tour mentioned above, there are some companies specializing in traveling by bicycle. They have a proper gear, high-end mountain bikes and take care of special diet requirements of travelers. Companies like Art Of Bicycle Trips, Delhi By Cycle, India on a Bicycle, Bike Tours India are at the forefront of organizing tours across India.
If you are excited by the cycle tours or amazing cycling routes drop me a comment!