Accommodation is one of the core factors that define your experience in the country. Have you had a sound sleep and ready to discover the city? Was your meal nice? Are you keen to learn about local culture and stay in a family? Are you game to experience the luxury of Indian hospitality? Accommodation in India is multilateral and there are several factors to consider while choosing one.
With an entrepreneurship wave in the 21st century, different companies started stressing on standardization and quality of the services whether for 5-star hotels or backpacker guesthouses. If you are following western media, you might have stumbled upon scary stories about water cuts for days in the hotels, cockroaches, and snakes in the washrooms and other movie-like scenes.
These accommodations still exist, but you have to search really hard beyond the digital world to find them. In this post, I will tell you about different sources where local Indians search for accommodation and how to find the best value stays in India for your taste.
Types of accommodation in India
AirBnb experience in India
Airbnb is the most popular platform in the world for home rentals with the locals in a city. Though Airbnb has some impressive numbers worldwide, in India their services are prominent only in big cities. The good point is that even in the most expensive cities like Delhi or Mumbai you can find a room starting at $10. Here are quite a few advantages and disadvantages of going for a home rental than a hotel:
PROS
Good price and value. As a rule, Airbnb rentals are less costly than the equivalent hotels.
Kitchen & Food. Generally, hosts allow their guests to use the kitchen and sometimes even offer breakfast. This helps to eat healthy on the road and cut your costs for eating out.
Different amenities included. You might get access to washing machine, iron, etc. This also decreases eventual costs.
Authenticity. Airbnb rentals are generally situated inside the local neighborhoods. This adds authenticity to your experience, unlike the standardized hotel stay. In addition to this, the shops and restaurants in local residential areas are less expensive than the ones in the posh tourist localities, where the hotels are, as a rule.
Free Genuine Advice. The host can share a few tips about the city with you or if you find common ground, you might even get genuine advice about your itinerary.
Internet. Generally, you find a good internet connection in Airbnb rentals.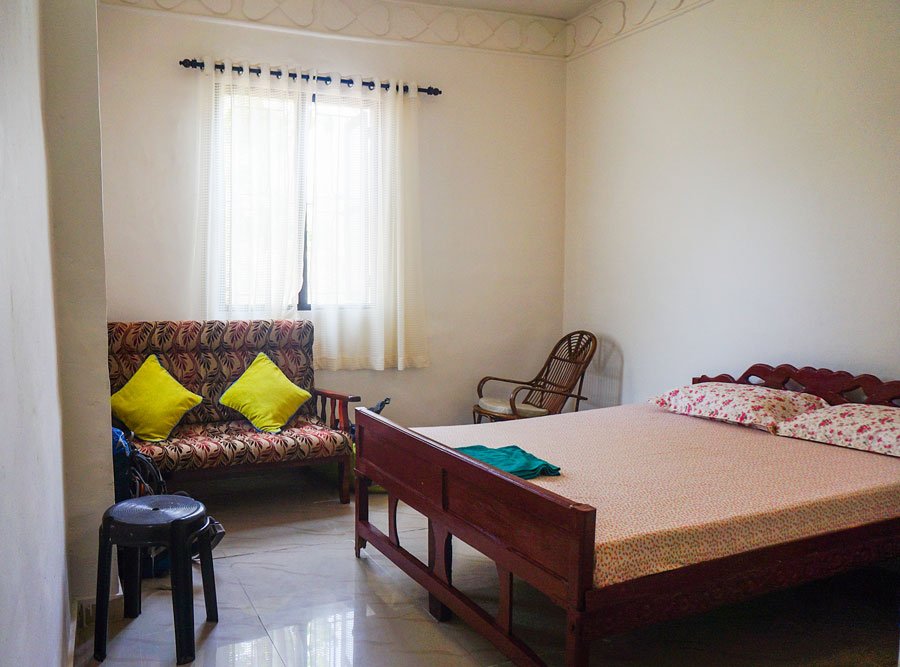 CONS
Reviews are not 100% trustworthy. You can't trust the reviews on Airbnb completely. People often tend not to write bad things about others they have just met or made friends with.
Safety and security. A hotel generally provides better security measures like evacuation plans and on-site security.
Time consumption. To get a good rental at Airbnb you need to do some search for the reviews and amenities provided by each rental property. Nevertheless, that's how you go about the hotels as well.
No Standardization. All the properties are unique as well as the owners. This is the beauty as well as the negative point of the Airbnb rentals. Often pictures can't display the whole experience you are going to have.
Reservation. Reservation is a one time process in hotels. Airbnb has several steps. In addition to this, the host might cancel your reservation at any time.
If you don't have an Airbnb profile, you can create it now and receive a 20 USD bonus on your account for your future reservations. This is an affiliate link that gives both of us credit. 
Other Homestays in India
If you want to understand India from inside, I do recommend choosing homestays over hotels. They are quite easy to find whether in big cities or villages. In the past few years, local people understood that many travelers are genuinely interested in local culture.
Now even in remote villages, you will find "Guesthouses" a.k.a. a family has an extra room where they would like to host you. Homestays give you a possibility to experience homey accommodation and food in India (to read: without tons of oil and chilies you get in cafes/dhabas).
How to find homestays? Ask the local people on arrival. While there are several networks that organize homestays in a few states, most of the families don't register online and use word of mouth. I'm trying to change it and whenever there is good connectivity I help to home-owners to register online.
Read also: a homey stay in Jibhi – an offbeat village in Himachal Pradesh.
If you have a spare half an hour in one of the evenings while staying in a family, consider helping them getting into booking or another popular system. Help to spread good experiences with the world!
Couchsurfing in India
Couchsurfing is the world's largest hospitality exchange platform. Here you can host people as well as find a couch to crash for a night or two while traveling. It's a great way to meet cool international people.
Note, Couchsurfing is not your free accommodation in India, a place to leave your bags and come back at night to sleep. Couchsurfing offers a great chance to connect with local people and know more about the country while you stay in and share your culture with them. If you are interested in this kind of cultural exchange, give a try to this platform.
During my student years, I was hosting people at my place and sometimes also get a place to stay while traveling abroad. I was searching for some reviews about Couchsurfing in India and ran into a post by Sanghita Nandi offering a couch in Mumbai. I think you can get some insights into local reality. Here are listed also some pros and cons:
PROS
Highly authentic. It is interesting to know about the life of another person from a different culture and find out insider information about the country.
Budget-friendly. Couchsurfing doesn't take money for the stay, however, it's not a hotel so don't expect to be served. Instead, it's always nice to help the hosts, with some miscellaneous daily tasks like cooking. Gifting a souvenir from your country is also a nice gesture.
Mostly Safe. When you are looking for a host most probably you will go with the one with verified identity and reviews. This is the way to know more about other people's experiences with the same host.
CONS
Time-consuming. It takes time to go through the profile of different hosts, check their availability, send them a request for accommodation and receive a confirmation.
Lack of Privacy. Most probably you won't stay in a separate room. It may be a spare mattress or a couch. If privacy is your top priority, then Couchsurfing might not be the best choice for you.
Single Woman Safety. If you are a single woman I would suggest giving preference to women hosts in your search or for men hosts with a good number of references.
Personally, at this moment of time, I do prefer Airbnb type of accommodation over the Couchsurfing. As I often have to live in my laptop and have a strict schedule, I become quite antisocial for Couchsurfing stays. Nevertheless, if you are not bounded by certain schedules and you are in your University years when it's all about meeting new people, give it a try.
In this section, there was also a review of Stayzilla – a marketplace of curated budget hotels and alternate homestays in India. As of February 2017, they announced they've closed the operations.
Hotel booking sites in India
These companies have recently entered the hospitality industry to standardize budget hotel stays in India. I will mainly focus on the biggest chain OYO rooms. According to my subjective opinion, bigger companies can offer more flexibility in prices. Nevertheless, there are many other hotel chains in India who followed them. E.g. Treebo hotels, Qik Stay, etc.
OYO Rooms
OYO Rooms is a budget hotel aggregator in India. They partner with existing hotels to offer standardized Oyo experience to the customers. This standard includes free wifi, complimentary breakfast, TV, standard Oyo refreshment kits in all the rooms. The size of the rooms, interiors and other aspects will be different in Oyo Hotels.
PROS
Standardized. You can expect basic norms and standards in any room you choose.
Budget-friendly accommodation. Budget stay options start from INR 700 (~10 USD)
Pan India. This is the biggest hotel chain in India. They are currently present in 150 cities.
CONS
Not standardized in terms of interiors, parking.
Location. Location can be tricky sometimes, thus be ready to explore locality while searching for a place.
Reviews. You might need to check Tripadvisor for honest reviews of the particular hotel you are booking
Update: I have removed the information about Zo Rooms since Oyo Rooms has acquired them. 
Booking India
Booking is a popular platform in India when it comes to accommodation. You can find most of the hotels who have access to the internet there. The hotel owners know that Booking is very popular among foreigners, thus they try to be present there. Even if you are going to an offbeat destination, you will find options of stays at the website.
Moreover, there are also homestays and hostels at the platform. I use booking myself quite often for both discovery and getting accommodation.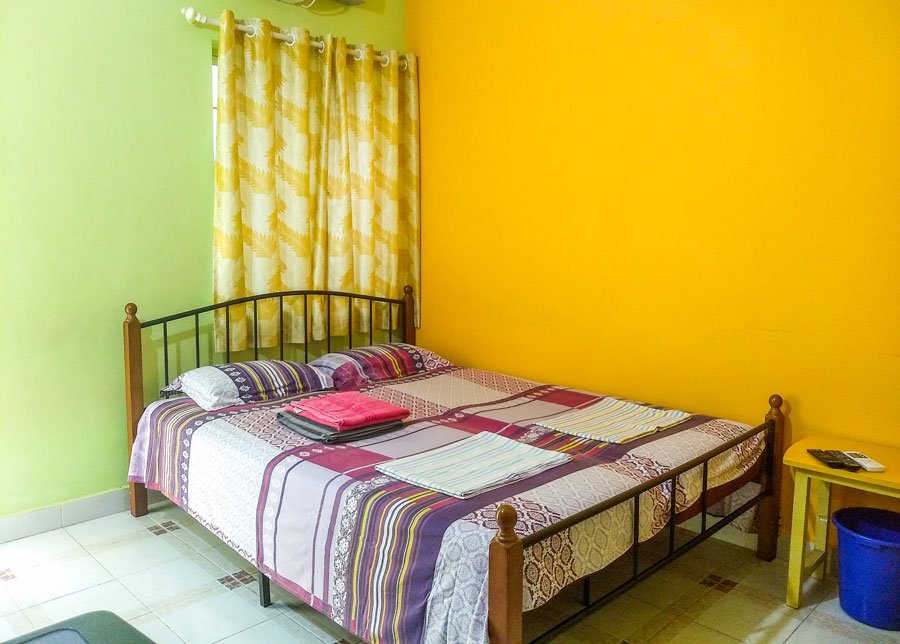 Agoda India
Agoda is another popular online booking website mainly. Though it is considered that Booking is more popular in Europe, Agoda in Asia, in my opinion, India is not the case. You will find plus minus same number of properties on both websites for the same reason to attract foreigners. Sometimes, I found more options on booking.
Tripadvisor India
Tripadvisor is the aggregator of everything when it comes to traveling. Whenever you plan a trip to India, do take out time and read reviews about the particular hotel/hostel on trip advisor. As it is a third party source, most reviews will be honest and genuine. Personally, I don't use Tripadvisor for booking, but more like an information platform.
Trivago
If you are looking mainly for hotel accommodation in India, I suggest checking Trivago for getting the best pricing. Trivago is the world largest hotel search that provides you with the price comparison for the same accommodation from different platforms. You can choose the best price.
Hostels in India
Zostel is the biggest and first branded hostel chain in India. They are promoting backpacker culture in India. Their hostels are present in major cities and touristic attractions of India and they keep expanding.
PROS
Pricing. One of the most affordable options. Bed price for a night is starting from around INR 300 (~4.5 USD)
Location. They are typically located in the heart of the city
Zostel is not a marketplace of hostels. They have their own operations, which is a big plus point for the customer experience
CONS
Acceptance of the hostel culture in India. Though it's not a CON of the company, this is one of the reasons for mixed reviews. For instance, a few reviews say they have friendly staff, few say they don't. It will take a bit of time to optimize the hostel model for the Indian market.
Note, Hostelworld is quite popular in India and you can discover many other great hostels there. If you are after cheap accommodation in India, do check them out.
Read also: Best hostels in Delhi outside of Paharganj
Adventurer options
Despite all the options mentioned above, there is a chance to get a cheaper option to stay by yourself. Not necessarily better, but cheaper. When I visit a small town, I normally find accommodation on the spot once I arrive. Here are the certain risks:
Budget stays & places near the "happening city area" might already be occupied
Even if you get a great price, no one can assure you with a permanent Wi-Fi access and hot water, even if this was initially promised during the check-in
You might not be aware of local realities. Before visiting a place you can check the local pricing for accommodation in one of the sources above so you can have a general idea. Whichever hotels/hostels you will find by yourself on the spot most probably will not be present in any of the platforms above. Their pricing will be flexible, thus you can try up your bargaining skills.
The best deal I got on the spot was in Jaisalmer, the room with hot water, wifi and close to sightseeing places just in 5 USD. If you visit India for a short period of time (1-2 weeks), I think paying  5-10 dollars extra will save you from roaming around with your stuff and searching for good deals described above.
There also came up an interesting accommodation in camps for trekkers, campers and adventure enthusiasts – Deyor camps.
The most budget option ever is Ashram (temple). You can stay for free in several Ashrams in India. In exchange for accommodation, you will be helping with some local services in the temple. This option might be interesting for those seeking for meditation and spiritual activities.
Facebook groups to look for accommodation in India
If you are looking for the kind of AirBnb option for a week or two in the same city you might consider joining groups like Flat&flatmates Delhi, Gurgaon, Mumbai, etc. These groups facilitate searching for flatmates for a longer period of stay. Try your luck! I found one of my flats this way.
People living on rent are traveling from time to time to their hometowns, especially during the holidays. Few of them will not mind putting their rooms on rent for the period they are absent. This will be much cheaper than AirBnb, because there are no commissions involved. Nevertheless, if a person changes her mind, there is no 3rd party to cover you up in case of cancellation.
The options mentioned above can save a lot of accommodation hassle while traveling in India. What about you? How do you search for accommodation in India?