Travelers have created patterns for many destinations in India: the beaches for towns of Goa, the nightlife and fashion for Mumbai, the historical heritage for Delhi, Taj Mahal for Agra. By the way, many tourists find out about the existence of Agra because of the Taj Mahal, though there is so much more to explore in that city beyond the world famous mausoleum. Chandigarh also has a pattern of the most well-planned city in India. "So what? That's not the reason to travel there" – you might say. Partially you will be right.
Though Chandigarh is one of my favorite cities in North India, I can understand why it's not popular among tourists. If you are visiting India for 2-3 weeks for the first time most probably you will follow the Golden triangle route, spend some time in Rajasthan or on the beaches of Goa.
For the first comers, India is all about hustle and bustle on the streets, the randomness on every corner, high contrasts, historical and religious heritage attracting millions of visitors. This is something you will not find in Chandigarh, though it's the main reason I fell in love with it when the right time came…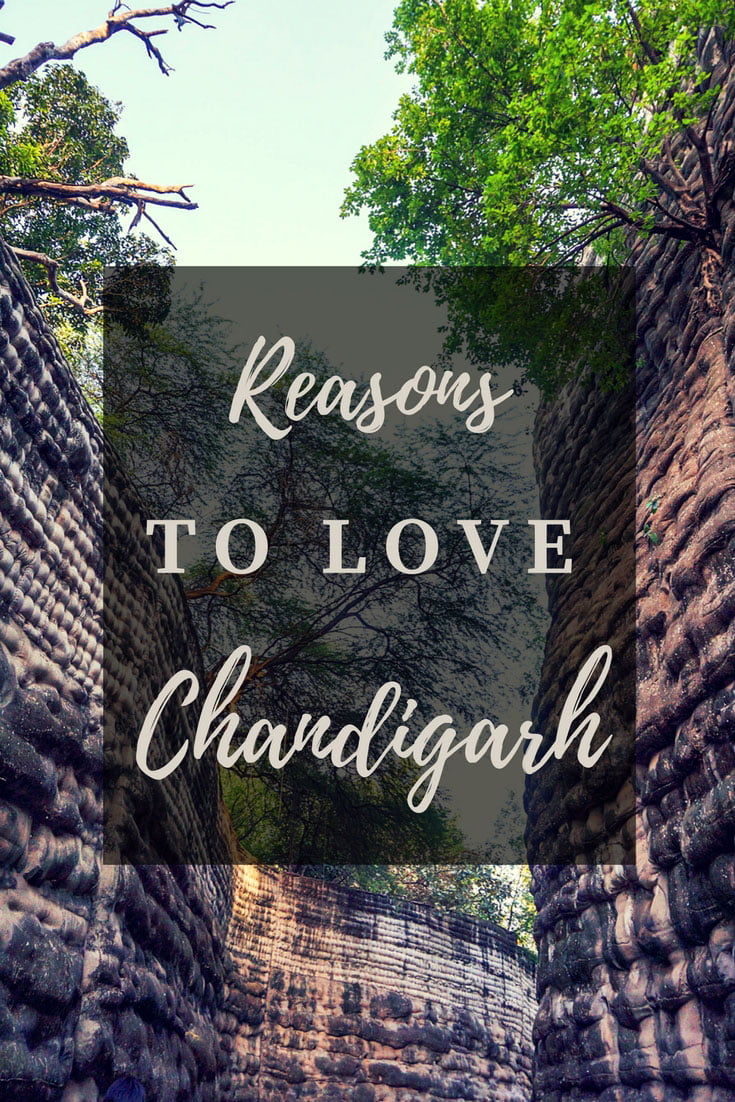 The reasons to love Chandigarh
Chandigarh is a great destination for long-term travelers or for people looking for a city to settle in India for a longer period of time. It's kind of escape from the rush, noise and pressure of daily life in India.
It's a very well planned city due to the amazing work of famous French architect Le Corbusier. From the moment you enter the city, you feel as if you have stepped into another country. Those square blocks with equal size buildings, roundabouts with numerous floral decorations, pedestrian areas built exclusively for people to walk.
In India, a sidewalk is a luxury and most of the cities are actually created for cars. In Chandigarh, there are plenty of pedestrian spaces where you don't need to watch out every second for eventual vehicles crossing by. This is one of the few cities where I love getting lost and explore the local streets by foot.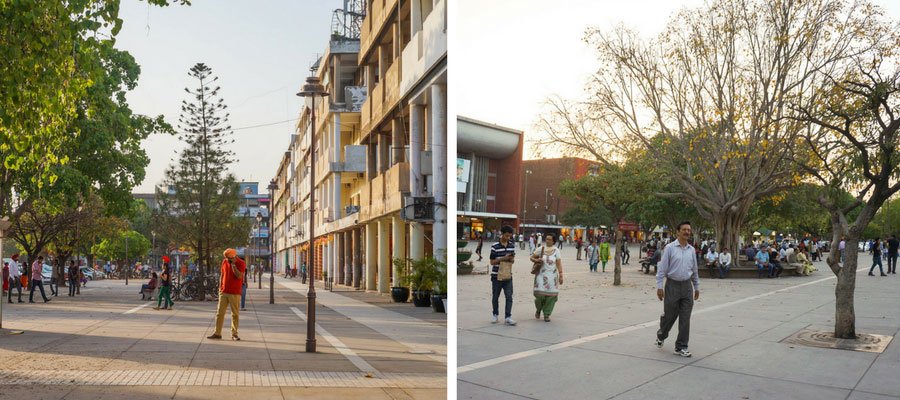 Talking about the vehicles, I've noticed that people on bikes are wearing helmets and the overall traffic is quite manageable.
I love Chandigarh for its cleanliness. For this simple fact, that there are no random piles of garbage on the streets and local citizens keep the city clean. It is one of the cleanest cities in India, in fact.
Chandigarh is a place for some quality time in harmony with nature. There are fabulous parks and gardens: 1/10th of the city is allocated for parks and valleys. Rose Garden, Sukhna Lake, Leisure Valley, Rock Garden, Cactus Garden, Shanti Kunj, Botanical Garden and many others.
They are all beautiful and unique in their own way. Rock Garden, for example, was created out of industrial waste, broken glass, rocks, concrete. It looks different because of its waterfalls, numerous lanes, and exhibition places with figures.  The overall territory is quite big.
The Cactus Garden is the Asia's largest outdoor cacti garden with over 2500 species. Rose garden is Asia's greatest garden that meets you with a 50 000 collection of rose bushes.
There are many beautiful places in Chandigarh. Even at the entrance of the city, you will find a note: Welcome to Chandigarh! The city beautiful!
The overall atmosphere in the city is very dynamic due to numerous colleges and Universities. I love that there are couples on the streets and in the parks as it's so not common in many other cities of India. Due to the student environment, people are much more open in their expressions and emotions and it gives a vivid touch to the city.
What not to miss in Chandigarh during your visit?
I love Chandigarh for the overall atmosphere of the city. Nevertheless, there it is also a green city famous for parks. Below are Chandigarh tourist places and highlights:
Rock garden – this is a unique space made of industrial waste – bottles, glass, bangles, ceramics, etc. I recommend reserving around 3 hours for this garden as it has a vast area.
Rose garden – this is the greatest garden in Asia by territory. I recommend visiting it during the season when the roses bloom. In other time, it looks like a simple huge garden.
Sukhna lake – this is a big lake Chandigarh is proud of. It is a nice place to relax or go boating. I've spent somewhat two hours here.
Open Hand monument – this is the famous monument used on many promotional materials about the city(see the cover pic). It was designed by Corbusier and signifies peace and prosperity. This is just a monument in the open space.
Sector 17 – it's a famous quarter where you can find a great choice of cafes, taste various foods, do shopping or just sit on the bench and enjoy the musical fountains.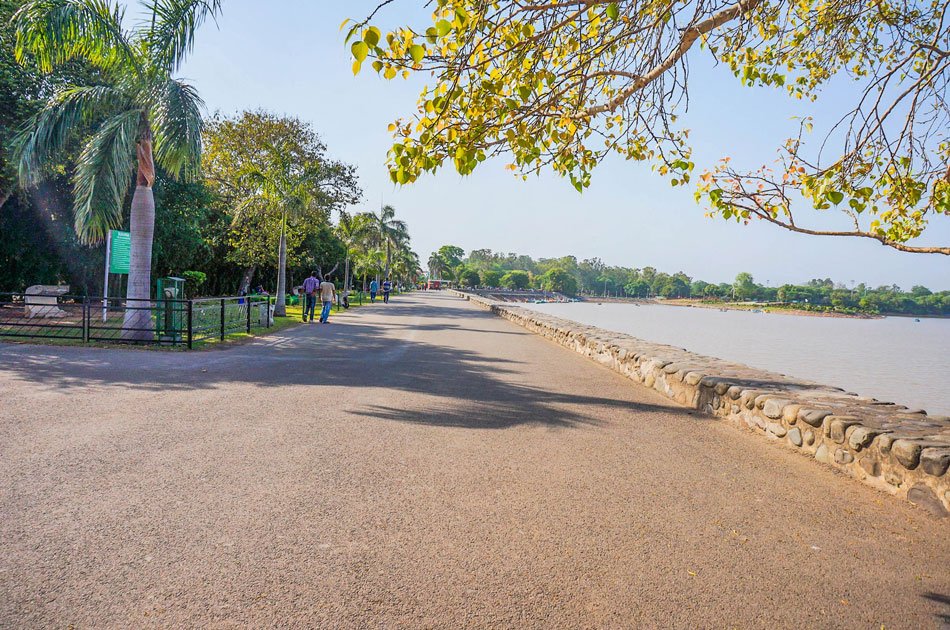 Also, take a walk through the streets. If you are staying in India for a while, you will notice the difference in city planning, structure. From non-touristic places, I also visited the college. Though it was not an official trip, I'm genuinely interested in Educational institutes and student areas.
Distances: Sukhna lake, Rock Garden and Open Hand monument are within a walking distance from each other. Sector 17 is close to Rose Garden. I was walking a lot because I like being active and this was the first Indian city I've visited that makes walking a pleasant experience. There are autos and rickshaws available near popular spots, so you will always have a choice.
How many days to spend in Chandigarh?
You can cover the touristic part of Chandigarh in one day. You can visit Rock Garden, Sukhna Lake and Hand monument in the first half. They all will take around 5-6 hours, depending on your pace. Afterward, you can take an auto to sector 17 and make a lunch break. After lunch, you can sit and relax in the rose garden or visit one of the numerous parks in Chandigarh.
Is Chandigarh the best city to live in India long-term?
This city breathes with life and it's a surprise place in the North of India. BBC has recently mentioned Chandigarh as one of the perfect cities of the world for its architecture and lifestyle. Considering all the reasons above, I couldn't agree more with it!
Though Chandigarh is not popular from the tourist point of view, this is one of the best places to live in India in a long-term perspective. After you stay in India for a significant period of time (e.g. when you prefer a day in the park over a visit to the fort or a palace, you give a special value for the less touristy places. Chandigarh doesn't exhaust you with the crazy rhythm of life like big cities. At the same time, it offers the main conditions and comfort for the daily life.
Chandigarh has also a great location and places to visit nearby. It is in a close proximity (~ 3.5 hours) to the capital and also some 100 km away from Shimla and other hill getaways. As it is a B-type city you will feel the significant difference in prices comparing to Delhi and Mumbai.
What about you? Have you visited Chandigarh? What were your impressions?
Cover image credit: Raakesh Blokhra | Wiki commons