Delhi is a huge city stuffed with history, heritage, and cultural sites! Even if you google best things to do in Delhi in 3-4 days, there is a high chance you will cover just a small percent of experiences the city has to offer. But, remember: less is more – it is a tagline for traveling in India. Otherwise, you will hate Delhi not even giving it a chance to impress you.
It took me around half a year of my weekends to explore this city from different parts. In my humble opinion, if you have just a few days, I will keep recommending Old Delhi, Rajpath avenue, Akshardham and a few others sites depending on your interests. Though if want to dig deeper into the local experiences, this collection of unique experiences in Delhi is for you!
This is my featured list of unusual things to do in Delhi which might inspire even native Delhiites to explore their city. The activities are of different budget ranges. I've grouped the post into a few categories:
Offbeat heritage sites in Delhi
Unusual natural spots in Delhi
Unique ways to explore Delhi
Offbeat markets in Delhi
Arts and performances in Delhi
Unusual museums in Delhi
The capital's diversity
Discover the offbeat history and heritage sites in Delhi
Taking major Indian cities together, I have a bold claim, that Delhi has the highest density of heritage places. Wherever you stay in the city, you will find a monument/ruin/fort within a few km from your place. Looking back into the history, Modern Delhi was formed from several cities/dynasties. Hence, the ruins from those ancient constructions are all over the place. Let's start with a few heritage sites in the city:
1. Purana Qila
Most of you have heard about Red Fort which continues to be one of the most popular landmarks in Delhi. Though I recommend choosing Agra fort over Red Fort if you are doing Golden Triangle tour, this point is about another monument worth your attention.
Purana Qila is one of the oldest forts in Delhi constructed about 5000 years ago, so almost every stone breathes with the history there. The fort has a museum with some archaeological items dating 1000 BC and beautiful architecture reflecting that period of time. During the daytime, you can explore the fort's history, sites and in the evening you can attend a light show. The show is at 7 or 8 pm depending on the season.
The movie projects a few centuries of history of Delhi on the walls of the fort. It's one of the most informative and interesting stories I've seen about Delhi till date. In Purana Qila you will meet more people than in Tughlakabad fort but still quite a few as for historical value it presents.
Purana Qila working hours: 7 AM – 5 PM.  Ticket Price: 20 INR Indians, 200 Foreigners. Nearest metro station: Pragati Maidan (Blue Line)
2. Tughlakabad fort
It is a ruined fort in South Delhi stretching for 6 km. Centuries back this used to be a city constructed by Tughluq dynasty. In addition to the historical value of this place, if you ever dreamt of a photoset in ruins without a queue of people watching and hurrying you up (we've all been to Hauz Khas, haven't we?), this is the place to be.
When I visited Tughlakabad fort, there were hardly 20 people (in the whole area). Except for an interesting story behind the monument, there are also diverse fauna species you might meet in that area. One of them is Nilgai or Indian Blue Bull. It is the largest Asian Antelope living mainly in northern & central India. In Delhi, they are mostly found in the forest region in the southern part of the city around the Tughlaqabad Fort, Jawaharlal Nehru University and in reserve forests of Sanjay Van (Jungle).
Tughlaqabad Fort working hours: 7 AM – 5 PM. Ticket Price: Indians 5 INR, Foreigners 100 INR. Nearest metro station: Tughlaqabad (violet line)
3. Mehrauli Archaeological Park & Lal Koth
Mehrauli Archaeological Park is one of the hidden gems of Delhi. Ironically it is located just next to Qutub Minar which is one of the most popular tourist sites. There are lots of ancient monuments here: different tombs (Tomb of Balban, Quli Khan's Tomb), old step wells(Gandhak ki Baoli, Rajon ki Baoli), Jamali Kamali mosque. All these monuments are in the midst of green forest enhanced by a lake, a rose garden, and presence of different species of birds.
It is one of the most overseen and offbeat areas in the city, so there is no rush that you normally find in Delhi. If you want to enjoy some time by yourself in the midst of the history, heritage and natural beauty of Delhi, Mehrauli Archaeological Park is the place to visit. Plus, this is another beautiful offbeat location for photosets.
Note: In one of the mosque ruins there were people asking to put off the shoes before the entrance. Since these were ruins, it was very dusty so light color shoes is a no-no for your visit.
Mehrauli Park working hours: 8 AM – 6 PM; Ticket price: Free; Nearest metro station: Qutub Minar (yellow line)
4. Agrasen ki Baoli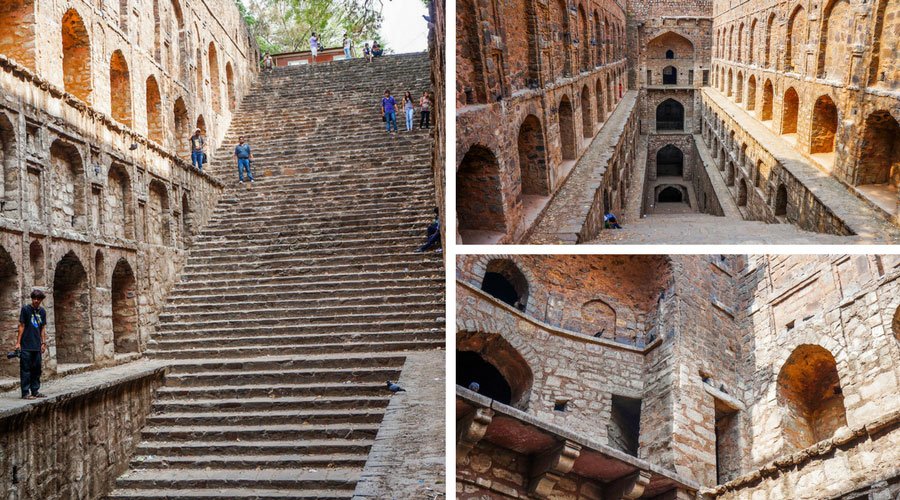 Agrasen ki Baoli is a historical step well on Hailey Road near Connaught Place and Jantar Mantar in Central Delhi. Now with our common efforts, it was discovered by many Delhi-ites and you'll find quite a significant number of people there these days. If you want "crowdless" wells, see above – Mehrauli Park 🙂 This Baoli is still not a common place to visit, thus I'm keeping it in this list as of now.
It is believed that Baoli was built by King Agrasen during Mahabharat epic era.  This step well has 103 steps with a series of carved chambers and passages, 60-meter long and 15-meter wide. It has a unique structure consisting of three levels, with each level lined with arched niches on both sides.
Agrasen ki Baoli is offbeat place infamous for being haunted. According to the belief, this step well was once filled with black water. This water used to entice people to commit suicide by jumping into it. Some people still believe that it is a haunted place, and they advise visitors not to stay here post sunset. Though it's a beautiful architectural construction to see during the daytime.
Agrasen ki Baoli working hours: 8 AM – 5.30 PM;  Ticket price: Free. Nearest Metro Station: Janpath (violet line)
5. Firoz Shah Kotla
If you are an Indian I bet you thought about a famous cricket stadium. This monument is just next to the stadium. Firoz Shah Kotla is the remains of Firozabad city (as mentioned earlier, modern Delhi is built on the ruins of several medieval cities). The architecture highlights of the area are the Ashokan Pillar, Masjid, fort ruins and Baoli – they all are within the park area. It's believed Firoz Shah Kotla is a place where Djinns and spirits inhabit, thus you will see candles, offerings and other elements in different corners of the monuments. It's not a popular place and I have discovered it long after I've stayed in Delhi. Nevertheless, they do have dual prices in place.
Feroz Shah Kotla working hours: 8.30 AM – 7.30 PM; Ticket Price: 15 INR Indians, 200 INR foreigners. Nearest metro station: Delhi Gate and ITO. Both are on the violet line.
Value for Money: if you are a foreigner, I would choose Purana Qila which now comes for the same price. Nevertheless, if you want a quiet, clean place with a few ruins, numerous pigeons and green grounds, this is a place to be.
Looking for places to visit in Delhi besides monuments? I got you there – keep reading, there are more chapters coming.
Offbeat natural places in Delhi
If you stay in Delhi for a while, Lodhi Gardens and Hauz Khas will be familiar for you – they both are hot spots for meet-ups, picnics, and dates (yes, these are the places to see couples). Here are a few other unique things to do in Delhi for nature lovers:
6. Explore birds at Okhla Bird Sanctuary

The Okhla Bird Sanctuary is situated on Yamuna river in Noida.  The place has more than 300 avian species including water-birds during migration season from Nov to Feb. The variety of species for such a big city is mind-blowing. Nevertheless, the air and water quality in Delhi are deteriorating, thus it impacts the life of birds as well.
Okhla Bird Sanctuary working hours: 7 AM – 6 PM. Ticket price: 30 INR Indians, 350 INR foreigners. They charge extra for the camera. Nearest metro station: Okhla Bird Sanctuary (Magenta Line)
P.S. On the bird topic: For Nature and wildlife lovers, there is a Charity Birds Hospital on the grounds of Digambar Jain Temple (opposite to Red Fort). This hospital helps injured birds and rabbits of the city. As it is a Jain establishment, you would have to take off your shoes at the entrance.
7. Garden of Five Senses
This garden was recently added in "Things to do in Delhi". It was launched in 2003 and currently has 20 acres of territory. It was designed to stimulate all the five senses with the beauty and attractions created around the park: waterfalls, rocks, greenery, murals & sculpture and wind chimes.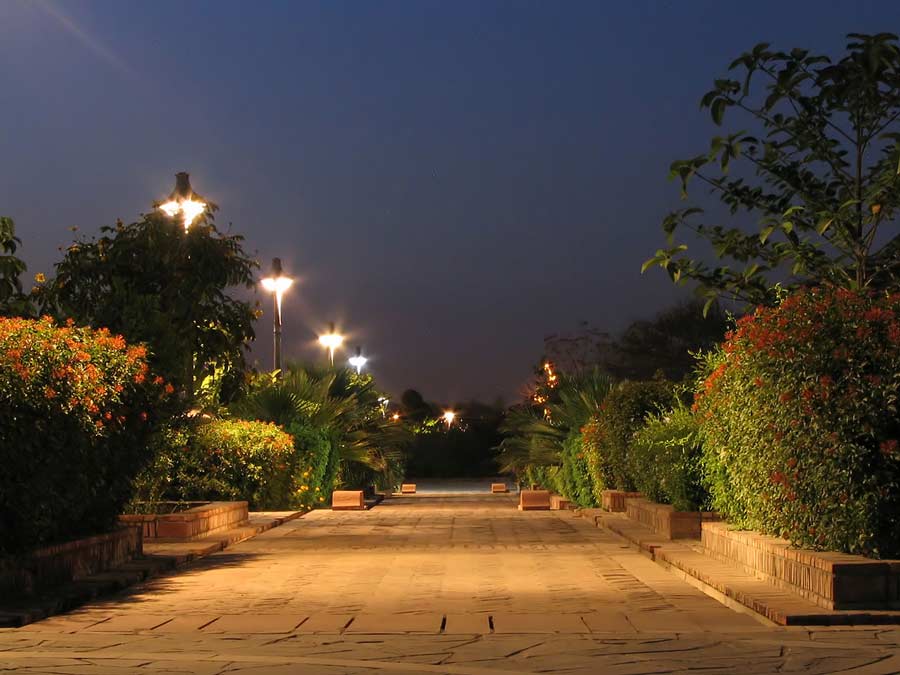 Cultural and musical performances are held on a regular basis in the amphitheater in the park in the evenings. Also, there are restaurants and craft outlets in the park projecting the culture of India. It is located near Mehrauli Heritage Area. If you are planning to visit Archaeological offbeat route in Mehrauli you can take rest and relax in this garden afterward.
Garden of Five Senses working hours: 9 AM – 6 PM. Ticket price: 35 INR.  Nearest metro station: Saket (yellow line)
8. Sunder Nursery
Basically, it's a nursery, where you can buy a variety of flowers for good prices. Nevertheless, the Government took an initiative to restore this heritage park and transform into a green area. Despite some security and maintenance works will be completed only by Autumn 2018 to transform it into a "proper" public spot, it is open currently in the evenings.
Sunder Nursery is just near famous monument – Humayun's Tomb. This park is yet to become a popular spot, thus it maintains its position in my list.
Offbeat ways to explore Delhi
The most popular ways to explore the city are metro and taxi. Despite Delhi metro is a benchmark for the whole country and has a mind-blowing and ever-expanding coverage, here are some unusual ways to explore Delhi:
9. Explore Delhi by cycle
Driving a bicycle in such a hectic city like Delhi is already unusual (Alas!), yet there is a percent of labor people who do it.  Taking a bicycle guided tour is one of the least explored ways to see Delhi. You can choose a tour of Old Delhi that takes you through the narrow lanes with hidden jewels in the form of eateries and heritage sites. You can choose Delhi's heritage sites tours or tours through New Delhi where you will cross through the India Gate, President's House (Rashtrapati Bhawan) and other architectural wonders.
There are many bicycle tours to choose from, which are organized by different companies like Delhi By Cycle, Wanderlust India, Thrillophilia and others. Most of the bicycle tours in Delhi are organized in the morning to escape traffic.
10. Old Delhi by rickshaw
Rickshaw is one of the traditional transport types in India. Moreover, in Old Delhi, it's one of the best ways to commute due to its size. You will be surprised about varieties of transport you find in Old Delhi, yet there comes also traffic and crowds accordingly.
Rickshaws can move inside the narrow lanes of Old Delhi, cross several architectural sites, famous shops and food stalls and of course markets. Old Delhi Rickshaw tour is organized by many different companies. WhenInIndia's tour is the most famous, which is defined as a Leisurely Rickshaw Tour of the Walled City of Old Delhi.
11. Explore streetlife of Delhi by foot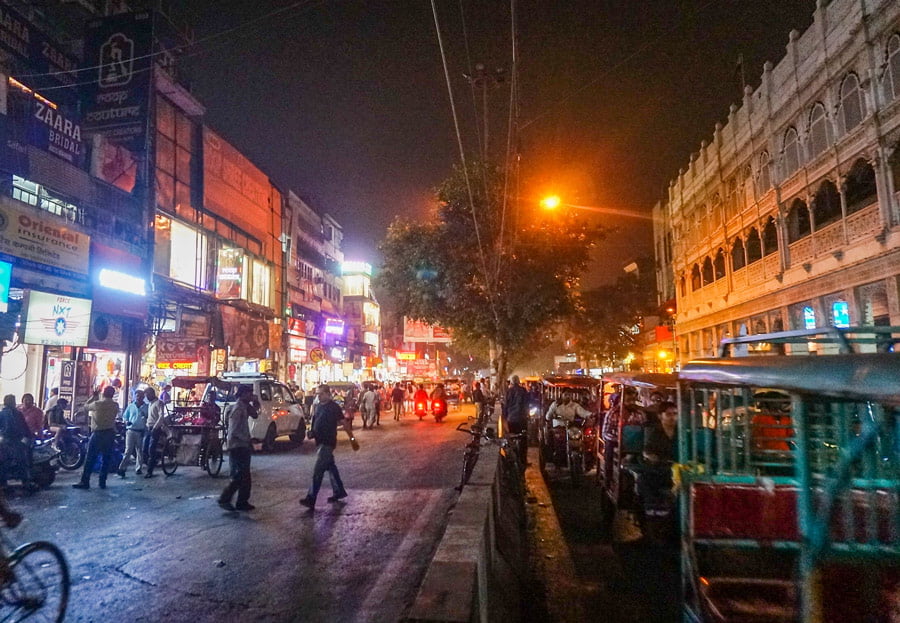 Delhi might not be the city associated with walking because transport takes both pedestrian and car road space. Still, there are certain areas where you can enjoy walking without looking on the sides for the next coming bike. There are many walking tours that Delhi offers to you, starting from walking around Old Delhi to the markets in Connaught Place.
There are two walking tours which are special in Delhi. The first one is called City Walk Program. It is organized by Salaam Baalak Trust – an NGO that works with homeless street children. It offers a tour into the areas of Paharganj and New Delhi Railway Station from where most of the street children are rescued by the NGO. This walking tour provides a different side of the city and is led by one of the former street kids.
The second walking tour is conducted by Intach, which is a non-profit organization working for protecting India's natural and cultural heritage. They offer heritage walks around the city, which are led by expert historians, giving you an overview of the cultural heritage of Delhi.
Offbeat markets in Delhi
Trading has been in Indian blood for centuries and the best way to experience shopping is in local markets. Chandni Chowk is a must experience while in Delhi, though I can think of at least 15 other markets out of my head. Here are some niche markets:
12. Khari Baoli – Asia's largest wholesale Spice market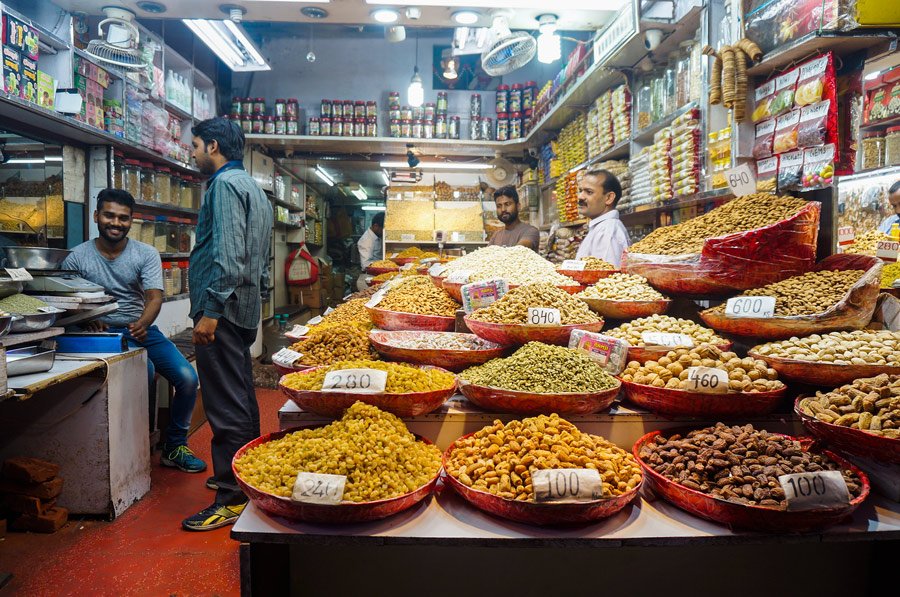 Whether you are a spice lover or not, Khari Baoli is something which you cannot experience anywhere else than Delhi. You will find huge heaps of different spices on both sides of the road. Spices also will be in big sacks, ready to be transported across India and beyond. Use handkerchief in the market to cover your nose, if the aroma of spice becomes hard to handle.  This market is situated in Old Delhi near the Red Fort. It has been there since 17th Century.
If you like to explore local markets, I featured a list of 12 special markets all across India that might be interesting for you.
13. Daryaganj book market
Disclaimer: I'm a book lover, so I couldn't skip this point in the list of offbeat experiences in Delhi. If you are an "old school" like me and prefer holding a real book than a virtual one, you will enjoy Sunday market in Daryaganj. This is a 2 km road filled with books from both sides. You can find literally any book that can come to your head for the throwaway prices. Some books are sold per kilo while other books are sold per item.
Consider taking a bottle of water with you as along the road you will have limited options. Do make bargaining your friend and negotiate the prices. In the same district, there is one of the biggest music instruments markets. Quite often you see there buyers from other Asian countries.
14. Offbeat clothes markets in Delhi
Though shopping is not an offbeat thing to do in Delhi, some markets mentioned here are rarely visited by people who don't live in Delhi. In Delhi, you can find the top brands to shop from the Connaught Place or GK. But the actual fun of shopping in India is in the chaos of local markets, where you can find stuff for dirt cheap price.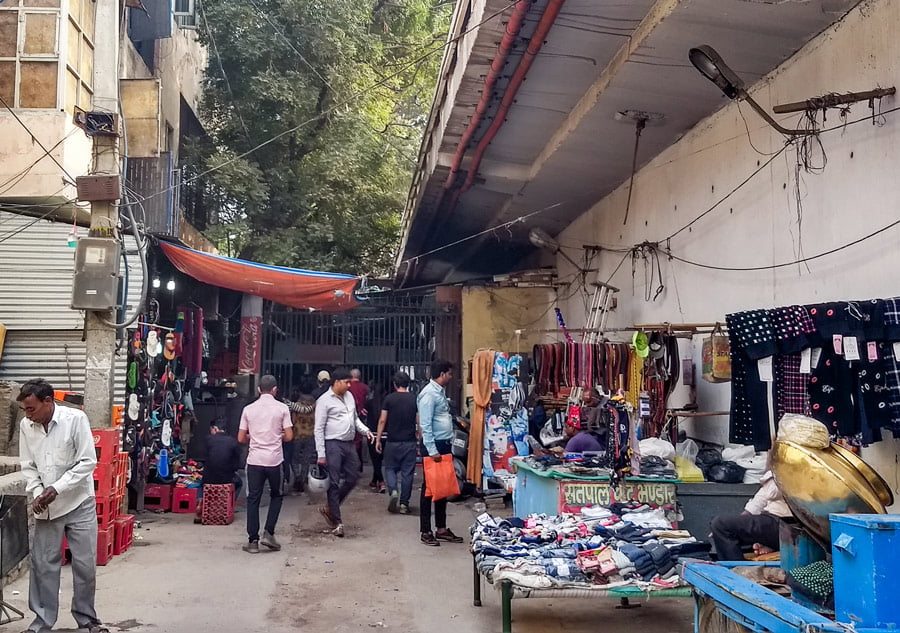 Sarojini Nagar and Janpath are the markets where the rejected goods of top brands end up. You can buy them at insanely cheap prices. Other shopping hotspots to check out are Lajpat Nagar and Palika Bazaar. Lajpat Nagar will give the best deal for traditional clothes. If you are cool with crowds, pay a visit to Sadar Bazaar. This is THE market, where you find everything and actually many other markets buy from here only. Nevertheless, it takes patience and time to find what you actually need.
Looking to shop for new clothes? Read also: what to wear in India?
15. Offbeat Delhi Flea Markets
If you want to experience how shopping happens in Indian small towns and villages, then check out weekly flea markets of Delhi. You can find anything in these flea markets, from fashion to household items and handicrafts.
Some of the most crowded and awesome flea markets are – Wednesday market at Govindpuri, Monday market at Karol Bagh, Sunday Bazaar near Jama Masjid. The prices start at 2 INR only 😀
Enjoy Performance and Arts in Delhi
If you are looking for totally different things to do in Delhi, they are in this chapter. Delhi is a capital city, so the cultural aspect is diverse and worth-exploring. Fortunately or not, these places receive much fewer visitors than other tourist points.
16. Kingdom of Dreams
Kingdom of Dreams is a place where ''Ultimate, Incredible Indian fantasy comes alive''. KOD brings together India's Art, Culture, Heritage, Food, Bollywood, Performing Arts and Shopping experience under one roof. All this is mixed together and presented with technological awesomeness. If you have only one day, and you want to experience entire India with all the comfort you can think of, KOD is the place to go.
To be honest, KOD is in Gurgaon which is part of National Capital Region of Delhi. Nevertheless, there are very few foreigners reach out there. There are also two famous theatre shows in KOD – Jhumroo and Zangoora staged in Las Vegas-style live show. You can also try food from every corner of the country here as well, but if you are into Bollywood, then IIFA Buzz, a glamorous Bollywood themed café is the place you can try.
17. Take an Indian Dance Lesson at Delhi Dance Academy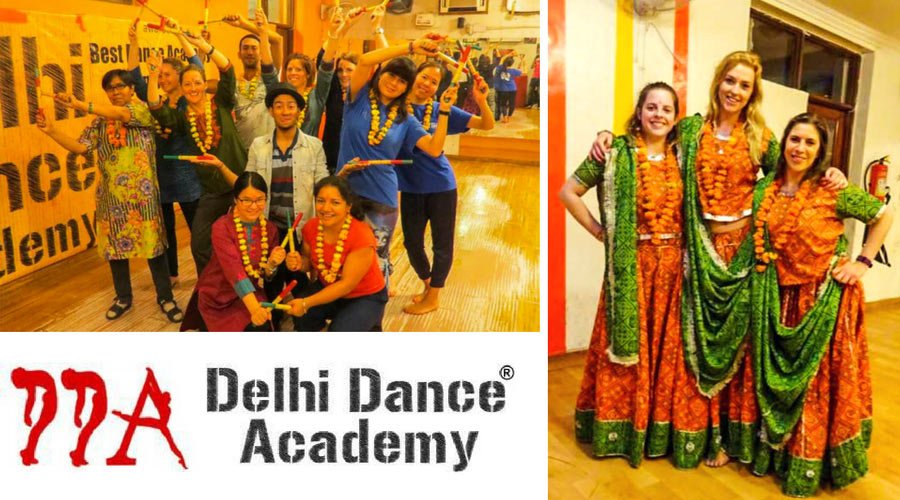 Who hasn't watched at least one Bollywood movie? Most of them look colorful with catchy moves and songs. For any tourist inspired by Bollywood dancing Delhi Dance Academy provides two hours dance class. They introduce you to three different dance styles and teach dancing moves from a few Bollywood shows.
They have an option of traditional costume hire. A two-hour class costs 2500-3000 INR and you can attend it in DDA studio in Lajpat Nagar.
18. Plan evening out in Champa Gali
Got tired of trendy Hauz Khas? Here is a valid alternative – Champa Gali in Saket. Known for food, drinks, hand-made crafts expo – it is gaining popularity among youth. Though it is a hidden lane, the ambiance captures attention from the beginning. Champa Gali is located in Saket area and opens for visitors from 11 a.m. to 10 p.m.
Visit offbeat museums in Delhi
I think in India, where you get overwhelmed with sightseeing options, museums are generally an offbeat experience. You rarely find a crowd there and you actually get time to explore each stand as long as you feel like.
19. Railway Museum in India
Indian railway network is impressive in its size, passenger management, and connectivity. I'm traveling a lot by train in India, but I didn't put much thought into the evolution and history of train network before visiting this museum.
There are real size train models on the territory of the museum, where you can look through the windows and see interiors. There are also plenty of small models with their history. The museum is open all the days except Mondays and holidays. Audio guides are available as well.
Railway Museum working hours: 10 AM – 5 PM(except Monday). Ticket price: 20 INR. Nearest metro station: Sir Vishweshwaraiah Moti Bagh (Pink Line).
20. Crafts Museum
If you have an interest in handicrafts, you will surely love the Crafts Museum, which is in Pragati Maidan. Here you can find artisans from different areas of art demonstrating their skills of pottery, embroidery, weaving, carving, etc.
It is one of the largest crafts museums in India and it contains artifacts from all across the country, tracing the entire range of artisanal work. There are more than 22,000 tribal objects in the museum galleries.
Crafts Museum working hours: 10 AM – 5 PM. Ticket price: 20 INR Indians, 200 INR foreigners. Nearest metro station: Pragati Maidan (blue line)
21. Sulabh International Museum of Toilets
Sulabh International museum is one of the most uncommon places to visit in Delhi (I was there on a weekend and there was one more foreigner there). This museum gives an insight into the history of sanitation system around the world, types of toilets and their designs, sewage system and its evolution since 2500 BC.
You will also find here the story of how Sulabh International Organization is making a difference in India by providing public toilets. Sulabh museum is open all days of the year except national holidays. There are also toilet museums in South Korea and Germany, thus this museum might be one of the most offbeat places to visit in Delhi and beyond.
Sulabh museum working hours: 8 AM – 8 PM. Ticket price: Free. Nearest metro station: Palam (Magenta Line).
22. International Doll museum
International Doll museum displays a collection of dolls from various countries dressed in the national costumes of each country. Currently, it has over 6500 dolls grouped by continents and countries and in India grouped by states.
I'm not a fan of dolls, but it was an interesting insight of toy design and dressing styles of different countries. Museum works all the days except Mondays and holidays and it is situated near ITO metro station. Photography is not allowed in the exhibition halls (but ain't no rules can stop Indians from doing what they want).
International Doll museum working hours: 10 AM – 5.30 PM. Ticket price: 30 INR. Nearest metro station: ITO.
Discover the capital's diversity
Delhi is a melting pot of cultures, religions, and traditions. There are many communities that call Delhi their home, thus you can explore and attend a few beautiful functions in the capital:
23. Delhi's Sufism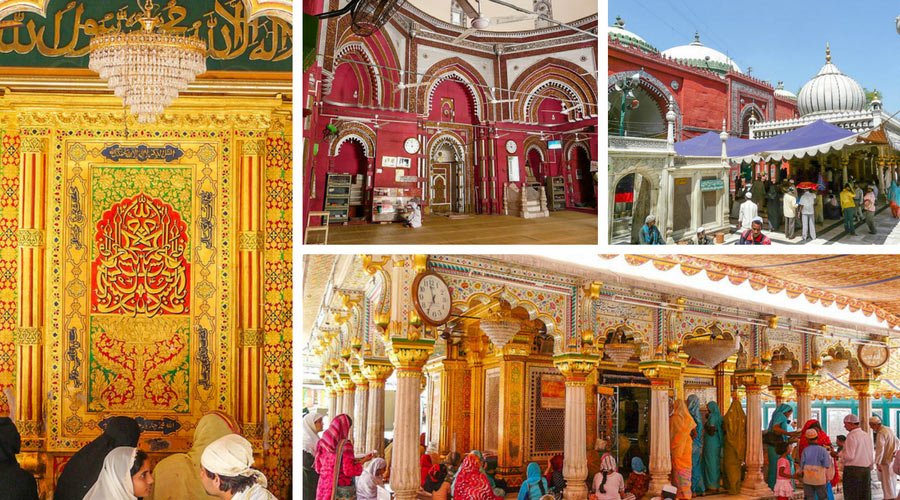 Hazrat Nizamuddin Dargah in Delhi attracts Sufi devotees from across the world. It is the resting place of Nizamuddin Auliya, one of the famous Sufi saints. On Thursday evenings and on special occasions, the courtyard of the Hazrat Nizamuddin Dargah erupts with soul-stirring Qawwalis (Sufi devotional songs) accompanied by Indian instruments. One of the families has been singing Qawwalis at Hazrat Nizammudin for hundreds of years.
There are more Sufi offbeat places in Delhi. Two are in Mehrauli, namely Dargah of Bakhtiyar Kaki and the Ashiq Allah Dargah. All the Dargahs provide Sufism along with myths and stories about its history. If you are going for any Dargah, dress conservatively and cover head with a cloth. Hazrat Nizamuddin is located near Humayun's Tomb. "Delhi By Foot" conducts walking Sufiyana tours.
24. Changing of Guards
Change of the Guard is a military tradition in which armed force personnel at the palaces and borders change periodically to take charge. This function might give goosebumps as it is an intense exercise with precisely timed movements.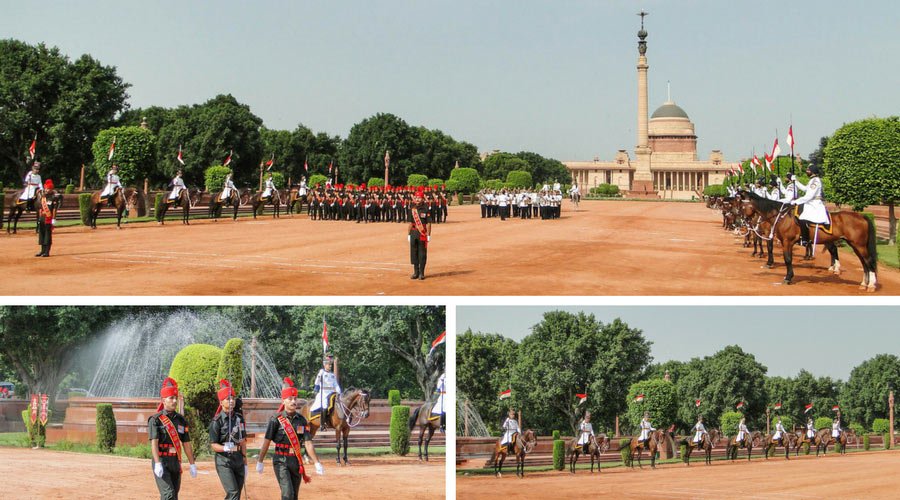 The ceremony is in Rashtrapati Bhawan, President's House every Saturday and Sunday. Of course, you can watch the ceremony from outside, but there are usually many people and you will not be able to get close to the gate. Consider, that you can register and attend the ceremony live. Submit request a few weeks in advance as it takes time to process applications.
25. Tibetan colony in Delhi
Majnu-ka-tilla is a little Tibet in North Delhi. Originally formed by the refugees, nowadays this area is a hub of Tibetan food, culture, crafts, shops and much more. Some monks in red robes, different architecture, narrow and clean streets, laid-down lifestyle and of course Tibetan market is a small getaway from Delhi hectic life.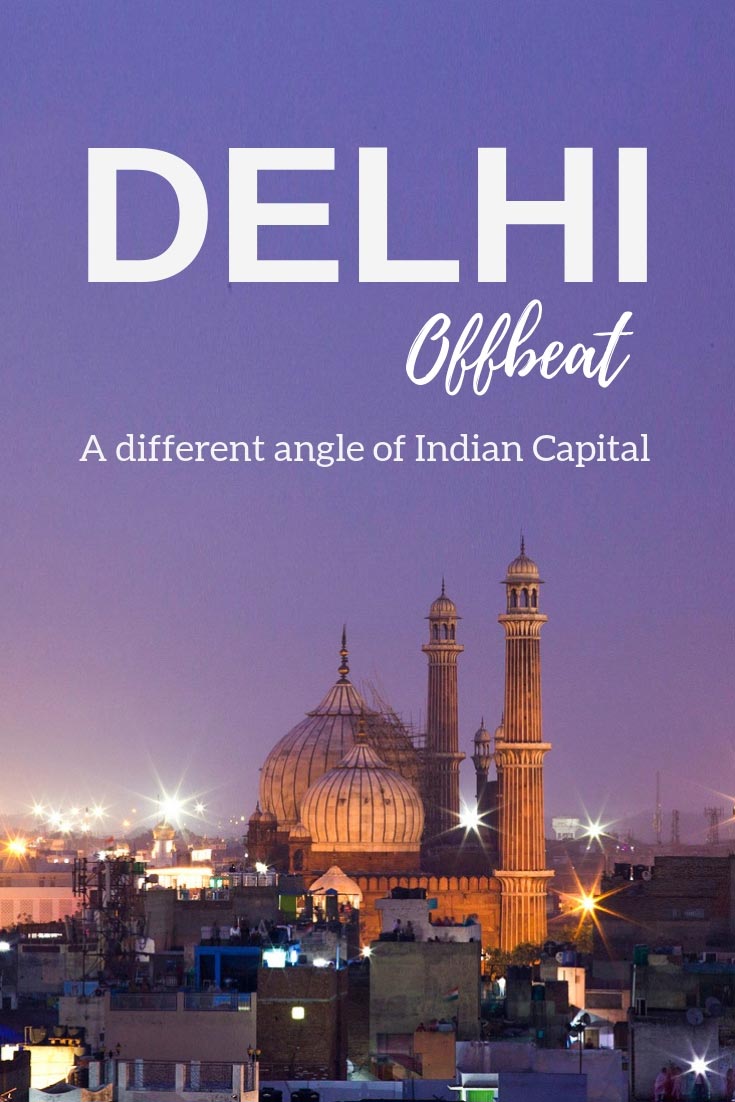 Whew! You made it till the end. Told ya, there are so many places and experiences in Delhi. There are even more, but I had to finish the post at some point. If you are curious about other places and activities, don't hesitate to drop a comment and I will give some extra suggestions 🙂
I hope this post has opened new unique places in Delhi to explore. Have you visited a spot which is not on the list?  I will be happy to hear from you =)